Upcoming debutant south Indian hotties in Bollywood
Bollywood has gained a lot from South India to add to its glitz and glamour. Breathtaking beautiful faces like Sridevi, Asin, Aishwarya Rai, Tabu and Vidya Balan have already registered themselves in the list of top actresses of Hindi movie industry. Here is a look at the newcomer south Indian hotties that have recently debuted or will shortly debut in Bollywood.
1. Taapsee Pannu

This south Indian hottie has recently created some sensation by bagging a deal of two movies with Viacom Entertainment. With one of the movies "Chasme Baddoor", directed by David Dhawan, nearing the release date, the south Indian beauty is brimming with confidence and excitement.
The actress has worked extensively in the last one and half years, working for 8 films. Here is what she has to say about her Bollywood debut- "All the films that I've worked on gave me a lot of scope to perform. There were days when I felt exhausted and worn out, but I guess it's the love of movies that made me push all my boundaries. I hope to be part of more such films in the future,"
2. Nidhi Subbaiah

The cute faced Nidhi has been reportedly approached for the Hindi movie "Jazz" which will be her debut venture in the Bollywood. The movie is said to star another Sandal wood actor along with her.
She bagged the role after a walkout by Prachi Desai , who was originally considered for it. Though she says that she hasn't signed the contract yet, but it is very likely that she will give her consent to act for the movie.
3. Piaa Bajpai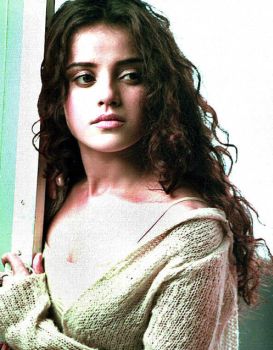 The sexy sandalwood heroine has chosen to keep her Bollywood project a secret as of now. "Yes, it's true that I am doing a Bollywood movie. But I am not allowed to talk about it until the announcement is made by the producers…all I can say is it involves one of the big production houses in Bollywood." She says.
4. Priya Anand

Priya Anand has reportedly been confirmed for a movie which will be directed by Balki of "Cheeni Kum" and "Paa" fame. The project is rumoured to be shot in USA , making it comfortable for Priya as she is brought up there.
"Priya has been approached to star in director Balki's next. She will be leaving to New York with the unit by the end of this month. There's enough meat to her character, which made Priya jump at the offer" says an inside source.