Top 5 Fashion Designers of Bollywood
When Indian Film Industry made films in the yesteryears, the actors then wore simple outfits, casual enough for them to identify with the masses. Today, Bollywood is the fashion trend-setter of India. Some years back, fashion designing as a profession was unheard of but now it is really in vogue much more so in Bollywood. Outfits and styles change all over the country as they watch them change on the film screens! And, this is no longer just in India; it has caught the eye of the foreign countries too!
There are several fashion designers in Bollywood now and the most successful five are mentioned here.
Manish Malhotra is the top notch as a Bollywood fashion designer. He was the one behind the fashioning of Urmila's clothes in 'Rangeela' (1995). Her outfits were appreciated by the Indian masses bringing Manish into the limelight. Manish has now become the leading Bollywood fashion designer and is especially famous for his signature cuts and design. He designs for both actresses and actors. He has done the creations for Sharukh Khan in 'Mohabbatein' (2000). Michael Jackson, the international pop star got his clothes designed by him. His brilliant creations have won him several awards: Siemens's Viewer's Choice Award for 'Dil to Pagal Hai', Showtime Opinion Poll Award for 'Raja Hindustani', Zee Cine Award for Costume Design, Filmfare Award for Costume Design for 'Rangeela'and Indira Priyadarshini Memorial Award for his contribution to the Fashion Industry. His Bollywood clients include the famous Kajol, Urmila Matonkar, Kareena Kapoor, Aishwarya Rai Bachchan and Priyanka Chopra.
2. Neeta Lulla

Neeta Lulla is also a well known fashion designer of Bollywood. Neeta has also received acclaim both in India and overseas. She designs for all leading actresses. Her fashion designing was appreciated in the movies 'Jodha Akbar' and 'Devdas'. The awards she won for costume designing are Taal Screen Awards, Devdas Zee Cine Awards, Devdas National Film Awards and Jodha Akbar National Film Awards. Her famous Bollywood clients are Aishwarya Rai Bachchan, Juhi Chawla, Hema Malini, Sridevi and Isha Kopikkar.
3. Suriley Goel

Surily Goel began her career with Bollywood when she styled clothes for Preity Zinta for 'Salaam Namaste' (2005). She, then, designed for 'The Last Lear' (2008) and Har Pal (2011). Her famous clients from Bollywood are Preity Zinta, Mallaika Arora Khan and Sonya Mehra.
4. Sabyasachi Mukherjee

Sabyasachi Mukherjee's styles differ from those of the other fashion designers in the industry. He prefers odd, irregular cuts and lengths of clothes. He designed for stars in the movies Black, Paa, Ghuzarish and Ravan. His Bollywood clients are Vidya Balan, Aishwarya Rai Bachchan and Rani Mukherjee.
5. Vikram Phandis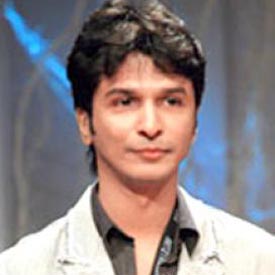 Interestingly, Vikram Phadnis the outstanding fashion designer of Bollywood has never studied the subject! He was a choreographer but soon realized his talent of fashion designing. He has designed for movies Bhootnath, Mujhse Shaadi Karogi, Salaam-e- Ishq and All the Best: Fun Begins. His famous Bollywood clients are Lara Dutta, John Abraham, Aishwarya Rai Bachchan, Sushmita Sen, Mallaika Arora, Bipasha Basu, Priyanka Chopra, Katrina Kaif, Salman Khan and Amrita Arora Khan.
Fashion designing is the hot and happening profession that is dominating Bollywood as well. The trend is here to stay and will grow stronger with the passing of time.