Pieces of truth behind the illusory glitter
The world of reel and that of real may match or mismatch. But both have their own shares of highs and lows, both can be startlingly violent and fearful enough to send shiver down our spines. Despite the illusory glitter of the star struck world, the reality behind can be quite different. Stars and divas of this illusory world may have you and me swooning, leaving us in a state of frenzy. Be it on reel or that on real, truth holds the prophetic sway to dispel a mere figment of imagination. Irrespective of the bitterness involved, there is little on earth to deny the magical hold of truth and reality. Some of the sensational pieces of reality taken from the lives of shimmering stars of the silky domain will bring to light the role of truth.
1. Kamal Sadanah & his birthday














The year happened to be 1990. The day was 21st October, when producer-actor Kamal Sadanah was having a rollicking birthday get-together. Believe it or not, things took a sensational turn, much in the way of reel life pieces, when the birthday boy's father created raucous with his gun. The mad frenzy claimed his wife as well as daughter. Kamal could barely bypass a flinging bullet. Last but not the least, the producer father Brij Sadanah had himself shot. The lone survivor Kamal could put to pieces his battered life towards the end of the nineties. But then, it came to light that the producer had a bad habit with his gun and that fateful night it all happened because of a bitter row with his better half.
2. Priya Rajvansh & the murder mystery




























The ill fated night of the 27th March, a decade back in 2000 saw the actress with unconventional looks brutally murdered. As the murder mystery gradually unfolded, it came to light that the strangulation was carried out at the behest of her step children. Following the demise of Chetan Anand, they were apprehensive about her likely claim to the ancestral property.
3. Neeraj Grover & dangerous connections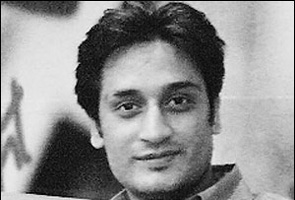 It wasn't too long ago, when Neeraj Grover- one of the top notch executives of television was deemed as missing. Ironically, the missing report was lodged by the distressed damsel who was two timing Neeraj as well as another beau from Kochi. The distressed damsel wanted to use Neeraj's connection for a quick escalation up the B Town ladder. But the beau from Kochi could sense something going haywire. He caught Neeraj as well as his actress girlfriend in a sizzling posture, only to have the latter stabbed. As the story needed a fitting ending, the lovelorn duo then got about dismantling the body of the jilted executive, had it packed in big shopping bags to fling it across the skirts of the damned and dazzling Bollywood.