5 must see movies of Dev Anand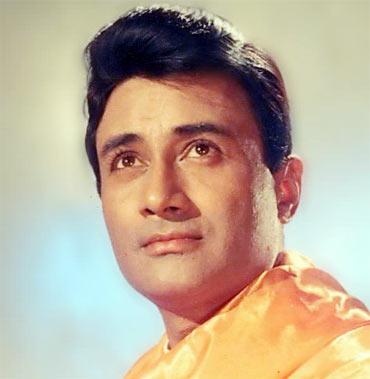 A diehard romantic with stylish screen presence – Dev Anand mesmerized cine fans through decades. With a career graph spanning well over forty years, Dev Anand's is an illustrious journey through the glitters of filmdom. Embodying the nostalgically flavored old world charm; his is the other name of a uniquely novel style statement. Dev Anand with his immortal sway over the glittering world of tinsel will be best remembered for the following films.

1. Hum Dono
Incorporating the fervent melody of – Abhi na jao chhodkar'; the romance has the legendary actor essaying dual roles. The film with its evergreen musical score is all about complications arising from mistaken identities. Also portraying; Nanda & Sadhna- the charming beauties of yesteryears; the captivating romance claimed national and international acclaim, besides stealing the pulse of box-office.

2. Guide
As the directorial venture of Dev Anand's elder brother; the film happens to be one of Bollywood's magnum opus. Based on a fiction written by R.K Narayan; the artistic extravaganza dwells on the romantic journey of a tourist guide. Also featuring Waheeda Rahman in the star cast, the film with its critical and commercial acclaim influenced the making of a Hollywood version. Including some of the timelessly popular musical wonders, Guide gives fervent expression to the romantic persona of the memorable legend.

3. Hare Krishna Hare Rama
Upholding the contextually relevant hippie culture- one of the features of the sixties and seventies; the film with its controversial aura happened to be the launching pad of Zeenat Aman. With a scintillatingly captivating musical score, the film reflects the gradual decline of the globally rampant 'hippie culture'. Giving way to some of the falling values of the Westernized world, the socially significant flick incorporates some of the eternally glorious heart rending numbers.

4. Kala Paani
The dramatic entertainer is one of the leading offerings of Navketan Films- production house owned by the illustrious Anands'. Also featuring the yesteryear heartthrob- Madhubala, the film draws its thematic content from A. J Cronin's novel. Marked by thrilling notes, the film with its ensnaring storyline showcases the protagonist's quest for justice- justice for his innocent father falsely accused of a criminal act.

5. Tere Ghar Ke Samne
No ensemble of Dev Sahab's offerings will remain incomplete without the inclusion of the aforementioned flick. The movie excels with its light hearted yet soothing touches of romance. Besides showcasing the gelling screen partnership with Nutan, the romantic entertainer goes down as one of the finest expressions of the legendary figure's romanticism.